Un estudio de la Universidad de Texas en Arlington encuentra que la contaminación del aire cerca de sitios de fracking es resultado de ineficiencias operativas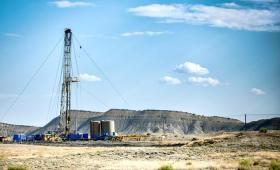 Químicos de la Universidad de Texas en Arlington han publicado un nuevo estudio que indica que los eventos de contaminación muy variables registrados en y alrededor de la explotación de petróleo y gas no convencionales son el resultado de las ineficiencias operativas y no inherentes al propio proceso de extracción.
El estudio, publicado como "Atribución de las fuentes puntuales de eventos de contaminación ambiental cerca de desarrollos de explotación de petróleo y gas no convencional" en Science of the Total Environment, encontró niveles de benceno, tolueno, etilbenceno, y compuestos de xileno (BTEX), altamente variables, en los sitios de perforación de gas en la región de esquisto de Eagle Ford en el sur de Texas. Los compuestos BTEX en altas concentraciones pueden ser cancerígenos y tener efectos nocivos sobre el sistema nervioso.
"Estos eventos de contaminación variables, atribuibles en muchos casos a las unidades específicas de quema de gas natural, tanques de condensación, compresores y recuperadores de sulfuro de hidrógeno, indican que las ineficiencias mecánicas, y no la naturaleza inherente del proceso de extracción en su conjunto, dan como resultado la liberación de estos compuestos en el medio ambiente ", dijo Kevin Schug, UTA Shimadzu Distinguido profesor de Química analítica y director de los Laboratorios de colaboración de la Universidad para el análisis y remediación ambiental, o en el laboratorio CLEAR.
Continúe leyendo en EurekAlert!
Crédito de la imagen: Robert Ingelhart /Getty via Natural Resources Defense Council