Future fisheries can expect $10 billion revenue loss due to climate change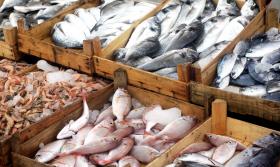 Global fisheries stand to lose approximately $10 billion of their annual revenue by 2050 if climate change continues unchecked, and countries that are most dependent on fisheries for food will be the hardest hit, finds new UBC research.
Climate change impacts such as rising temperatures and changes in ocean salinity, acidity and oxygen levels are expected to result in decreased catches, as previous research from UBC's Institute for the Oceans and Fisheries has found. In this study, the authors examined the financial impact of these projected losses for all fishing countries in 2050, compared to 2000.
"Developing countries most dependent on fisheries for food and revenue will be hardest hit," said Vicky Lam, a postdoctoral fellow at UBC's Institute for the Oceans and Fisheries, and the study's lead author. "It is necessary to implement better marine resource management plans to increase stock resilience to climate change."
While many communities are considering aquaculture, also known as fish farming, as a solution to ease the financial burden of fishing losses and improve food security under climate change, when researchers examined the growing industry, they found it may exacerbate the negative impact on revenues.
Continue reading at EurekAlert!
Photo courtesy Shutterstock via NOAA