While global methane emissions are up, study says fossil fuels not the culprit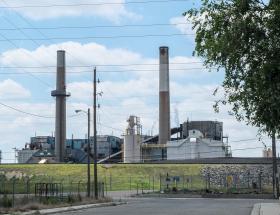 A new study from NOAA, the National Oceanic Atmospheric Administration, puts a new twist on a tricky question about the impact of increased oil and gas production on greenhouse gas emissions. Scientists have detected increased rates of methane emissions globally since 2007. That uptick corresponds to the rapid boom in U.S. shale gas and shale oil production, and some hypothesized that the two could be connected. But it turns out that the correlation may not necessarily be a cause.
The research published Wednesday in the journal Nature found that although previous methane emissions from fossil fuel production, which includes coal, oil and gas, were significantly underestimated, the overall atmospheric increases in methane is not due to oil and gas production. NOAA, which has been measuring methane in the atmosphere since 1984, says the global increase in methane could be coming from microbial sources including wetlands, rice paddies and agricultural livestock like cows. Methane is considered more potent a greenhouse gas than carbon dioxide because although it breaks down more quickly than CO2, it traps heat 28 times more effectively over the course of 100 years.
Researchers compiled the largest database yet on global methane, which produced a truer picture of the total number of methane molecules in the atmosphere, as well as a clearer view of where that methane originated. As a result, the researchers say they've identified more methane from oil and gas production than previously thought, an increase of 20 to 60 percent. But that's not enough to account for the global rise of methane in the atmosphere.
Continue reading at StateImpact Pennsylvania
Photo by Will von Dauster, NOAA.