Insects feel the heat: scientists reveal rise in temperature affects ability to reproduce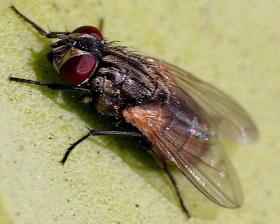 Even a mild rise in temperature damages insect's ability to reproduce
Insect populations in high latitude countries are worst affected
Identifying genes linked to increased and decreased reproduction may help understand how insects cope with climate change and controlling insect pests
With 2016 reportedly the warmest year on record, scientists have discovered insects are already feeling the effects of climate change, as a rise in temperature is shown to damage their ability to reproduce.
The study, conducted by researchers from the University of Sheffield, found that being exposed to mild heat as a juvenile negatively affects their chances of producing offspring as an adult.
The research also revealed the extent of the negative effects varied depending on where the insect population is based. Insects which evolve in countries at low latitudes - such as Spain - cope better with above average temperature rises compared to those living at high latitudes, such as Sweden.
This means insects in high latitude countries are more vulnerable to climate change, which could lead to a decline in population.
Read more at The University of Sheffield
Photo credit: Jon Sullivan via Wikimedia Commons