China Cancels Plans For 100 New Coal-Fired Power Plants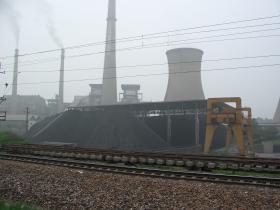 China has canceled plans for more than 100 new coal-fired power plants, including several that were already under construction, according to news reports. The power stations, with an estimated price tag of $62 billion, would have had an electricity-generating capacity of more than 100 gigawatts, spread across several provinces.
The decision, announced by the National Energy Administration, follows other recent moves by China to build more renewable energy facilities and reduce the country's dependence on coal. Last year, China announced it would cap coal power generation at 1,100 gigawatts, according to Reuters. It plans to install 130 gigawatts of new solar and wind power by 2020.
Continue reading at Yale Environment 360
Image courtesy of Rodrigo via Wikimedia Commons