NASA Highlights Science Launching on Next SpaceX Cargo Mission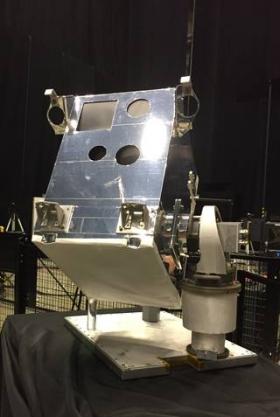 NASA will host a media teleconference at 3 p.m. EST Wednesday, Feb. 8, to discuss research investigations launching aboard the next SpaceX commercial resupply flight to the International Space Station. Among the investigations are experiments with potential to fight human disease and a new autonomous spacecraft docking technology for testing.
The SpaceX Dragon spacecraft is targeted to launch no earlier than mid-February, on a Falcon 9 rocket from Launch Complex 39A at NASA's Kennedy Space Center in Florida. This will be the first mission from the historic launch pad since SpaceX began to modernize the pad's structures in preparation to fly astronauts on NASA missions for the agency's Commercial Crew Program.
To participate in the science preview teleconference, reporters must contact Tabatha Thompson at 202-358-1100 or tabatha.t.thompson@nasa.gov by 1 p.m. Wednesday for dial-in information.
Continue reading at NASA.
Photo via NASA.