NREL Research Pinpoints Promise of Polycrystalline Perovskites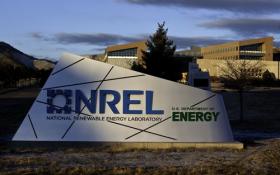 A team of scientists from the Energy Department's National Renewable Energy Laboratory (NREL) determined that surface recombination limits the performance of polycrystalline perovskite solar cells.
Considerable research into perovskites at NREL and elsewhere has proved the material's effectiveness at converting sunlight into electricity, routinely topping 20 percent efficiency. The sunlight creates mobile electrons whose movement generates the power but upon encountering defects can slip into a non-productive process. Known as a recombination, this process reduces the efficiency of a solar cell. For the cell to be the most efficient, the recombination must occur slowly.
With prior studies into perovskites focusing on bulk recombination, one area left unexamined until now concerned the surface recombination in lead iodide perovskites. NREL's scientists determined recombination in other parts of a methylammonium perovskite film isn't as important as what's happening on the surface, both the top and bottom.
Continue reading at National Renewable Energy Laboratory
Credit: Dennis Schroeder