Climate change impact on mammals and birds greatly 'under-estimated'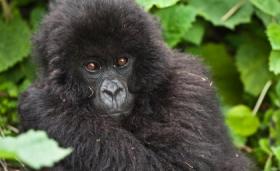 An international study published today involving University of Queensland research has found large numbers of threatened species have already been affected by climate change.
Associate Professor James Watson of UQ's School of Earth and Environmental Sciences and the Wildlife Conservation Society said the team of international researchers found alarming evidence of responses to recent climate changes in almost 700 birds and mammal species.
"There has been a massive under-reporting of these impacts," he said.
"Only seven per cent of mammals and four per cent of birds that showed a negative response to climate change are currently considered 'threatened by climate change and severe weather' by the International Union for the Conservation of Nature Red List of Threatened Species."
Associate Professor Watson said the study reviewed the observed impacts of climate change on birds and mammals using a total of 130 studies, making it the most comprehensive assessment to date on how climate change has affected well-studied species.
Continue reading at University of Queensland
Photo by Liana Joseph