Forests fight global warming in ways more important than previously understood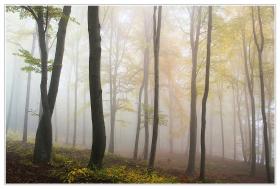 Forests play a complex role in keeping the planet cool, one that goes far beyond the absorption of carbon dioxide, new research has found.
Trees also impact climate by regulating the exchange of water and energy between the Earth's surface and the atmosphere, an important influence that should be considered as policymakers contemplate efforts to conserve forested land, said the authors of an international study that appears in the journal Nature Climate Change.
"Forests play a more important role in cooling the surface in almost all regions of the Earth than was previously thought," said study co-author Kaiguang Zhao, assistant professor of environment modeling and spatial analysis at The Ohio State University.
"This really affirms the value of forest conservation and protection policies in the fight against climate change," Zhao said.
Continue reading at Ohio State University
Image via Ohio State University