Next ten years critical for achieving climate change goals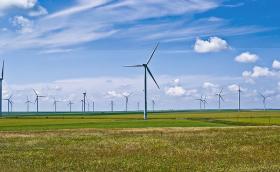 In order to have a good chance of meeting the limits set by the Paris Agreement, it will be necessary to both reduce greenhouse gas emissions while preserving carbon sinks, with net emissions peaking in the next ten years, according to a new study.
Carbon dioxide (CO2) and other greenhouse gases in the atmosphere can be reduce in two ways—by cutting our emissions, or by removing it from the atmosphere, for example through plants, the ocean, and soil.
The historic Paris Agreement set a target of limiting future global average temperature increase to well below 2°C and pursue efforts to even further limit the average increase to 1.5°C above pre-industrial levels. Yet the timing and details of these efforts were left to individual countries.
In a new study, published in the journal Nature Communications, researchers from the International Institute for Applied Systems Analysis (IIASA) used a global model of the carbon system that accounts for carbon release and uptake through both natural and anthropogenic activities.
Read more at International Institute for Applied Systems Analysis
Photo credit: Sandri Alexandra from Romania via Wikimedia Commons