Clean power planning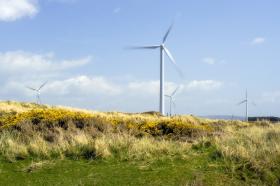 With a single executive order issued at the end of March, the Trump administration launched a robust effort to roll back Obama-era climate policies designed to reduce U.S. carbon dioxide (CO2) emissions. Chief among those policies is the Clean Power Plan, which targets coal and natural gas-fired electric power plants that account for about 40 percent of the nation's CO2 emissions. Private and public-sector investors may see the executive order as a green light to double down on relatively cheap fossil fuels and reduce holdings in more costly, climate-friendly, non-carbon generation technologies such as wind, solar and nuclear. But they may want to think twice before making such transactions.
Electricity-sector investments in fossil-fuel-based infrastructure tend to be for the long-term, directing funds to power plants designed to run for more than 40 years, or 10 presidential terms. Return on such investments could be significant if U.S. emissions regulations remain weak (e.g. Trump's rollbacks persist in coming decades), but could shrink considerably if stringent, emissions-limiting climate policies are imposed for a substantial fraction of a plant's lifetime. Such policies would boost return on investment in non-carbon electricity generation technologies; but without them, clean energy investors run the risk of incurring unnecessary costs in technologies that are ultimately not required.
Read more at Massachusetts Institute of Technology
Image via Pixabay