Antarctica's biodiversity is under threat from tourism, transnational pollution and more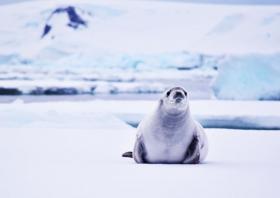 A unique international study has debunked the popular view that Antarctica and the Southern Ocean are in much better ecological shape than the rest of the world.
The study, published recently in PLOS Biology and involving an interdisciplinary group of 23 researchers, compared Antarctic biodiversity and its management with that of the rest of the world.
The results show that, although the region is doing relatively well in some areas, such as invasive species management, it is lagging behind in others, such as protected area management and the regulation of bioprospecting, and other threats are looming.
"Biodiversity in the Antarctic region has often fallen between the cracks – no pun intended, given the cracks in ice cover that are developing," says study co-author Peter Stoett, professor of political science in Concordia's Faculty of Arts and Science.
For Stoett, who has done extensive research on invasive species policy and oceans governance, the study's results are "fairly grim."
Read more at Concordia University
Image via Concordia University