Protection of forests 'fundamental to security of humanity's place on this planet,' UN Forum told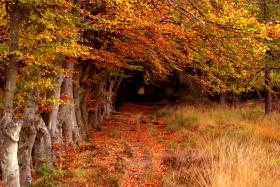 Kick-starting action on the recently-adopted Global Forest Goals to protect, sustainably manage and increase world's forest area will be a key focus for delegations gathered in New York for the twelfth session of the UN Forum on Forests, which opened today at United Nations Headquarters.
The six forest goals and 26 associated targets, all to be achieved by 2030, the deadline set by UN Member States for the universal attainment of the Sustainable Development Goals (SDSs), were adopted late last week by the UN General Assembly as part of the UN Strategic Plan for Forest 2017-2030, which includes a landmark target to expand the world's forests by three per cent – an area of 120 million hectares, by 2030.
"Let us make no mistake on this matter – the health of the world's forests is fundamental to humanity's place on this planet," said Assembly President Peter Thomson at the opening of the Forum's current session, emphasizing that forests were home to 80 per cent of the Earth's land-based animal, plant and insect species.
Together, they regulate climate, prevent land degradation, reduce the risk of floods, landslides and avalanches, and protect people from droughts and dust storms. Forests also played a critical role in staving off the worst impacts of climate change, serving as the world's second-largest storehouse of carbon, he said. Indeed, the world's tropical forests alone retained a quarter trillion tons of carbon in biomass.
Read more at UN News Centre
Image: The Selm Muir Forest of West Lothian, Scotland. (Credit: UN Photo/Robert Clamp)