Quality text messaging by nurses and doctors linked to patient survival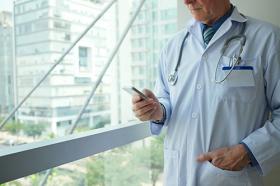 In medical emergencies, time is of the essence. So is the quality of communication. A team of researchers from York University, University Health Network (UHN) and Trillium Health Partners studied text messages sent between nurses and physicians in deteriorating internal medicine patients requiring escalation to intensive care unit (ICU) to identify issues in failures to rescue. Looking at records from 2012 to 2014 at the Toronto General Hospital, the team found that message quality was positively linked to survival.
This new research, published this spring in the International Journal of Medical Informatics, provides policy-makers and hospital administrators with much-needed evidence to directly affect patient outcomes. It highlights the need for a standardized and responsive text-based communication system.
"Communication about critically ill patients could be improved. There appear to be significant gaps in the quality of messages, their responses and delays in rapid response team (RRT) activation," wrote lead author Hannah Wong (Assistant Professor in York's Faculty of Health) and colleagues.
Wong, a PhD in Industrial Engineering, utilizes statistical regression modeling techniques, in conjunction with system dynamics computer simulation, to study problems important to clinicians, health care managers and policy-makers. The goal is to guide the better design of policies to improve appropriateness and quality of care.
Continue reading at York University.
Photo via York University.