Researchers uncover potential risks of common MS treatment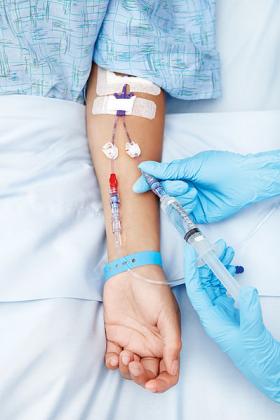 In one of the most comprehensive studies to date, UBC researchers have identified potential adverse reactions of a commonly used multiple sclerosis drug.
The study aimed to identify potential adverse events related to beta-interferon treatment for relapsing-remitting multiple sclerosis by analyzing health records of over 2,000 British Columbians with multiple sclerosis between 1995 and 2008.
"Once a drug is released on the market, there are very few ways to systematically monitor adverse events," said Helen Tremlett, senior author of the study and a professor in the department of medicine at the Djavad Mowafaghian Centre for Brain Health. "Clinical trials cannot identify all adverse effects of a drug treatment partly due to small sample sizes and relatively short follow-up periods."
The study found an increased risk of events such as stroke, migraine and depression, as well as abnormalities in the blood with taking beta interferon for multiple sclerosis.
Read more at The University of British Columbia
Photo: Helen Tremlett (Credit: UBC)