Study solves mystery of how plants use sunlight to tell time via cell protein signaling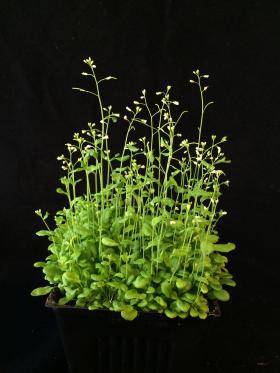 Findings of a new study solve a key mystery about the chemistry of how plants tell time so they can flower and metabolize nutrients.
The process — a subtle chemical event — takes place in the cells of every plant every second of every day.
The new understanding means farmers may someday grow crops under conditions or in climates where they currently can't grow, said chemist Brian D. Zoltowski, Southern Methodist University, Dallas, who led the study.
"We now understand the chemistry allowing plants to maintain a natural 24-hour rhythm in sync with their environment. This allows us to tune the chemistry, like turning a dimmer switch up or down, to alter the organism's ability to keep time," Zoltowski said. "So we can either make the plant's clock run faster, or make it run slower. By altering these subtle chemical events we might be able to rationally redesign a plant's photochemistry to allow it to adapt to a new climate."
Read more at Southern Methodist University
Image: Studies using Arabidopsis thaliana seedlings allow new methods to control plant growth (size) and reproduction (flowering). (Credit: Imaizumi, University of Washington)