No Evidence That Brain-Stimulation Technique Boosts Cognitive Training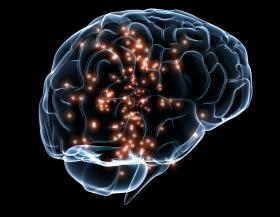 Transcranial direct-current stimulation (tDCS)—a non-invasive technique for applying electric current to areas of the brain—may be growing in popularity, but new research suggests that it probably does not add any meaningful benefit to cognitive training. The study is published in Psychological Science, a journal of the Association for Psychological Science.
"Our findings suggest that applying tDCS while older participants engaged in daily working memory training over four weeks did not result in improved cognitive ability," explains researcher Martin Lövdén of Karolinska Institutet and Stockholm University.
"The study is important because it addresses what has arguably been the most promising cognitive application of tDCS: the possibility of long-term cognitive enhancement from relatively limited practice on select cognitive tasks," Lövdén adds. "Cognitive enhancement is of interest not just to scientists, but also to the student studying for final exams, the gamer playing online games, and the retiree remembering which pills to take. Because of this large audience, it is of utmost importance to conduct systematic research to disentangle hype from fact."
Continue reading at Association for Psychological Science
Image courtesy of Massachusetts General Hospital and Draper Labs