'Heat island' effect could double climate change costs for world's cities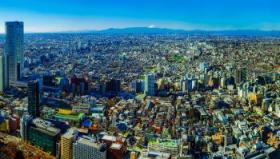 Overheated cities face climate change costs at least twice as big as the rest of the world because of the 'urban heat island' effect, new research shows.
The study by an international team of economists of all the world's major cities is the first to quantify the potentially devastating combined impact of global and local climate change on urban economies.
The analysis of 1,692 cities, published today (Monday 29 May 2017) in the journal Nature Climate Change, shows that the total economic costs of climate change for cities this century could be 2.6 times higher when heat island effects are taken into account than when they are not.
For the worst-off city, losses could reach 10.9 per cent of GDP by the end of the century, compared with a global average of 5.6 per cent.
Continue reading at University of Sussex
Image via University of Sussex