High release of strong greenhouse gas nitrous oxide found from northern peatlands at permafrost thaw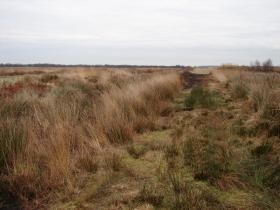 A recent study led by researchers from the University of Eastern Finland reveals that permafrost thaw may greatly increase emissions of nitrous oxide (N2O) from northern permafrost peatlands. Nitrous oxide is a strong greenhouse gas: 300 times more powerful per unit mass in warming the climate than CO2. It is known that thawing of permafrost may enhance climate warming by releasing the vast carbon stocks locked in Arctic soils as the greenhouse gases carbon dioxide (CO2) and methane (CH4). The role of N2O for permafrost–climate feedbacks, however, is not yet well understood.
The study was published in the journal PNAS (Proceedings of the National Academy of Sciences of the United States of America) – one of the top-level journals in natural sciences.
The authors used 16 mesocosms – 80 cm long, intact peat columns with natural vegetation – collected in a subarctic peatland in Finnish Lapland, to directly measure N2O emissions from thawing permafrost during a 33-week experiment. For this experiment, the mesocosms were set up in a climate-controlled chamber, mimicking natural temperature, moisture and light conditions. Sequential top-down thawing of the mesocosms – first of the seasonally thawing active layer and then the permafrost part – allowed the authors to directly assess N2O dynamics under near-field conditions.
Read more at University of Eastern Finland
Photo credit: Ian Paterson via Wikimedia Commons