NOAA, USGS and partners predict larger summer dead zone for the Chesapeake Bay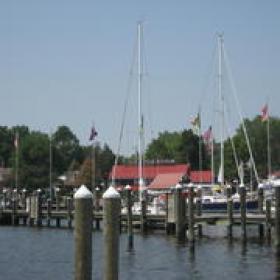 Scientists expect this year's summer Chesapeake Bay hypoxic or "dead zone" — an area of low to no oxygen that can kill fish and aquatic life — will be larger than average, approximately 1.89 cubic miles, or nearly the volume of 3.2 million Olympic-size swimming pools.
Measurements for the Bay's dead zone go back to 1950, and the 30-year mean maximum dead zone volume is 1.74 cubic miles.
"Despite this year's forecast, we've made great strides in reducing nutrient pollution from various sources entering the Chesapeake Bay, and we are starting to see positive long-term signs," said Rob Magnien, director of NOAA's Center for Sponsored Coastal Ocean Research. "However, more work needs to be done to address non-point nutrient pollution from farms and other developed lands, to make the Bay cleaner for its communities and economic interests."
The anoxic portion of the zone, which contains no oxygen at all, is predicted to be 0.35 cubic miles in early summer, growing to 0.49 cubic miles by late summer – both of which are at or slightly above average. Above average nutrient loading from the Susquehanna River this spring accounts for the overall slightly larger-than-average predicted size of the anoxic portion.
Continue reading at USGS.
Photo via USGS.