Ensuring the long-term success of Nova Scotia's oyster sector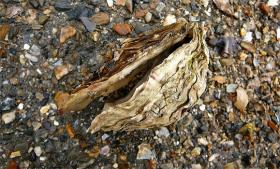 After much of Cape Breton's oyster sector closed in 2002, Dr. Sarah Stewart-Clark, an assistant professor in the Department of Animal Science and Aquaculture in Dal's Faculty of Agriculture, was determined to find a way to rebuild this 100-year-old economic and cultural activity.
The sector's closure was the result of a pathogen found in oysters located in the Bras D'Ors Lakes. Known as the Haplosporidium nelsonii parasite (MSX), the disease causes high mortality in oyster populations but has no impact on humans.
"This parasite impacted Cape Breton's wild oyster fishery, oyster aquaculture, and First Nations access to the oyster populations that they have been connected with throughout their history," says Dr. Stewart-Clark.
Three years ago, the Aquaculture Association of Nova Scotia brought together a group of stakeholders to help fix the damage the outbreak had caused, look at solutions to prevent it from spreading, and find a way to make the oyster sector in Nova Scotia successful long-term. This included members of the oyster industry and First Nations communities, along with researchers from Dalhousie and Cape Breton Universities.
Continue reading at Dalhousie University.
Photo via Dalhousie University.