Canada +150: DNA Barcodes — Sci-Fi Tech to Safeguard Environment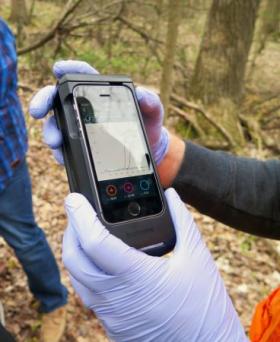 A Canadian technology that can identify a substance by scanning it — as a character in Star Trek might — could become a crucial tool to capture DNA data in the environment and protect it.
DNA barcoding, developed at the University of Guelph by Professor Paul Hebert, uses genetic variations to identify different species. It's similar to how a supermarket checkout scanner reads variations in a UPC barcode's lines to identify a product you buy.
A team of researchers with the International Barcode of Life network (www.iBOL.org) has been busy building a library of DNA barcodes from expert-identified reference specimens for more than a decade. They have created DNA barcodes for more than 500,000 species so far.
DNA barcoding can already identify foreign biological material and contaminants in food, or insects, pests and carriers of disease. This may make the technology already seem futuristic, but it is just a taste of what is to come.
Continue reading at University of Guelph.
Photo via University of Guelph.