Regulating the indirect land use carbon emissions from biofuels imposes high hidden costs on fuel consumers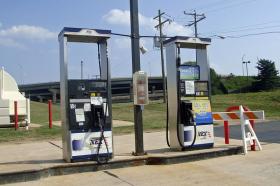 Farmers earn more profits when there is demand for corn for biofuel instead of for food only. This can lead some to convert grasslands and forests to cropland. This conversion, also called indirect land use change, can have large-scale environmental consequences, including releasing stored carbon into the atmosphere. To penalize the carbon emissions from this so-called indirect land use change, the USEPA and California Air Resources Board include an indirect land use change factor when considering the carbon savings with biofuels for their compliance with the federal Renewable Fuel Standard or California's Low-Carbon Fuel Standard.
"Biofuel policies like the Low-Carbon Fuel Standard in California are trying to minimize the indirect land use change related emissions by accounting for the indirect land use change factor as part of the carbon emissions per gallon of biofuels. We examine the costs and benefits of using this approach at a national level," says University of Illinois agricultural economist Madhu Khanna.
A research paper on the subject by Khanna and her colleagues appears today in Nature Communications in which they ask: By how much would carbon emissions be reduced as a result of regulating indirect land use change like they are attempting to do in California? At what cost? And, who bears those costs?
Read more at UIUC College of Agriculture, Consumer, and Environmental Sciences
Image Credit: Mariordo Mario Roberto Duran Ortiz via Wikimedia Commons