Water scarcity hotspots shifting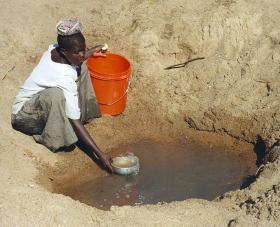 Reservoirs, dams and irrigation systems have shifted global patterns of water scarcity over three decades, "causing a distinct pattern of beneficiaries and losers", according to recent research.
The study, published in June in Nature Communications, shows that these interventions have increased water availability for much of the global population, but also created scarcity that mostly occurs downstream.

The researchers say it is the first to provide a global accounting of regional and local water impacts caused by human intervention, and whether it has led to a reshuffle of water scarcity hotspots.
Using five global hydrological models, they examined the evolution of water availability, demand and scarcity globally from 1971 to 2010. They say their method produces scarcity estimates that are more realistic — and greater — than those produced by previous approaches.
Read more at SciDev.Net
Photo credit: Bob Metcalf via Wikimedia Commons