Mixed outcomes for plants and animals in warmer 2080s climate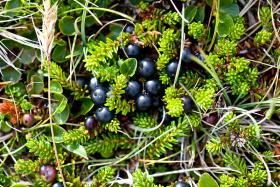 More than three quarters of plants and animals in England are likely to be significantly affected by climate change by the end of the century, say researchers.
Researchers showed that given a 2°C increase in average global temperature by the 2080s, 54 per cent of 3000 species in England could significantly expand their populations into different areas of the country, where climate suitability is increasing, if they are able to get to those locations.
The team, which includes researchers at the Universities of York, Reading, the British Trust for Ornithology, and Natural England, also found that 27 per cent species may not find suitable climate in a substantial proportion of the sites they currently occupy.
Published in the journal, Biological Conservation, the researchassesses the impact of climate change on the populations and distributions of more than 3,000 British plants and animals across 17 taxonomic groups.
Read more at University of York
Photo credit: Thom Quine via Wikimedia Commons