The spirit of collaboration aboard Gulf of Mexico cruise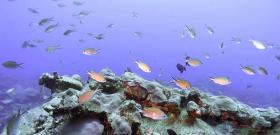 This summer, NOAA and partner scientists will conduct their most collaborative ocean acidification sampling of the Gulf of Mexico yet. Set to depart today, July 18th, the Gulf of Mexico Ecosystems and Carbon Cruise (GOMECC-3) will travel through international waters with 24 scientists from the United States, Mexico and Cuba on board.
This comprehensive month-long effort is driven by the growing collaboration within the ocean acidification science community and the multitude of communities that rely on the changing Gulf. The cruise will be the first all inclusive research cruise to document ocean acidification impacts to US living marine resources in the Gulf of Mexico, which is called for under the Federal Ocean Acidification Research And Monitoring Act of 2009 (FOARAM).
Coastal waters in the Gulf are particularly vulnerable to changes in ocean chemistry. Coastal acidification occurs as water in the Gulf of Mexico absorbs carbon dioxide from the atmosphere in addition to pollution from local rivers and rain carrying excess nutrients to the Gulf. The marine ecosystems within the Gulf and the coastal communities that rely on their health are threatened by these rapid changes in ocean chemistry.
Continue reading at NOAA.
Photo via NOAA.