Australia is Building a 1,250-Mile Highway for Electric Vehicles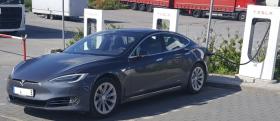 Australia will install 18 electric vehicle fast-charging stations along a nearly 1,250-mile stretch of coastal highway in Queensland, creating one of the world's longest EV roadways, Reuters reported.
The network, which will cost $3 million to build and open within six months, will stretch from Cairns to Coolangatta and west to Toowoomba, running parallel to the Great Barrier Reef. The charging stations will power a vehicle in 30 minutes. Drivers will be able to charge their vehicles for free for at least a year.
"This project is ambitious, but we want as many people as possible to board the electric vehicle revolution, as part of our transition to a low-emissions future," said Steven Miles, Queensland's environment minister.
Continue reading at Yale Environment 360
Image Credit: Unimog404 via Wikimedia Commons