Increasing Productivity by One Day Each Month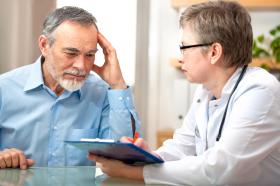 Corporate wellness programs have been shown to save companies money by reducing absenteeism and health insurance costs. Researchers at the University of California, Riverside, UCLA, and Washington University in Saint Louis, Mo., have now quantified an additional benefit to companies' bottom line, showing that a wellness program they studied resulted in higher productivity for all participating employees. This improvement was dramatic: approximately equal to an additional productive work day per month for the average worker.
Titled "Doing Well by Making Well: The Impact of Corporate Wellness Programs on Employee Productivity," the study's first author is Timothy Gubler, an assistant professor of management in the School of Business at UCR. It is forthcoming in the journal Management Science.
Almost 90 percent of companies use some form of corporate wellness programs, with the most comprehensive offering biometric health screenings, nutritional programs, fitness classes, and educational seminars on topics ranging from smoking cessation to work-life balance. A recent meta-analysis found that each dollar spent on wellness programs saves $3.27 in health care costs and $2.73 in absenteeism costs.
Read more at University of California – Riverside
Photo Credit: University of California – Riverside