Calcium in arteries influences heart attack risk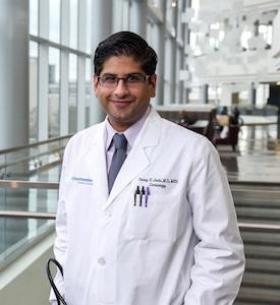 Patients without calcium buildup in the coronary arteries had significantly lower risk of future heart attack or stroke despite other high risk factors such as diabetes, high blood pressure, or bad cholesterol levels, new research from UT Southwestern cardiologists shows.
These individuals had less than a 3 percent chance of a cardiovascular event over the next decade – even though many had well-known risk factors – well below the 7.5 percent level set by the American College of Cardiology and American Heart Association as a guideline to begin statin treatment
"The event rates when coronary calcium is absent are low," said preventive cardiologist Dr. Parag Joshi, Assistant Professor of Internal Medicine at UT Southwestern. "Our findings suggest that individuals with no calcium buildup in their blood vessels may not have to take statins despite the presence of other risk factors that cause coronary disease."
There may still be other reasons statins are a good therapy, so Dr. Joshi said the new findings suggest that adding a CT scan for calcium may be worthwhile as doctors and patients discuss treatment options.
Read more at UT Southwestern Medical Center
Image: Preventive cardiologist Dr. Parag Joshi, Assistant Professor of Internal Medicine. (Credit: UT Southwestern)