Annual Value of Trees? $500 Million Per Megacity, Study Says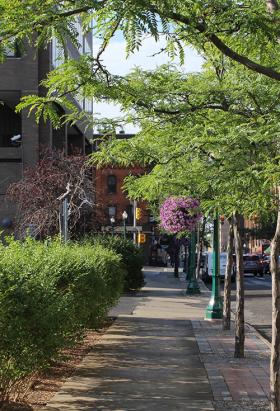 The study's lead author, Dr. Theodore Endreny of the College of Environmental Science and Forestry (ESF) in Syracuse, New York, said the value of trees' services could easily be doubled by simply planting more of them.
"Megacities can increase these benefits on average by 85 percent," Endreny said. "If trees were to be established throughout their potential cover area, they would serve to filter air and water pollutants and reduce building energy use, and improve human well-being while providing habitat and resources for other species in the urban area."
The study estimated existing and potential tree cover, and its contribution to ecosystem services in 10 megacity metropolitan areas across five continents and biomes (a large, natural community of plants and animals that occupies a major habitat). The cities were Beijing, China; Buenos Aires, Argentina; Cairo, Egypt; Istanbul, Turkey; London, Great Britain; Los Angeles, United States; Mexico City, Mexico; Moscow, Russia; Mumbai, India; and Tokyo, Japan.
Read more at ESF - State University of New York
Image: Environmental Science and Forestry (ESF)