Delivers medicine to cancer cells while protecting healthy cells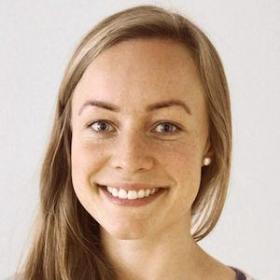 Cancer of one form or another will affect roughly one-third of all Norwegians. Yet cancer treatments, including chemotherapy, have helped many of those with the disease to go on to live healthy lives.
Nevertheless, chemotherapy does take a toll on the body. During treatment, chemotherapy attacks all of the body's cells, not just cancer cells. The result destroys healthy cells, causing many patients to suffer major side effects during and after treatment.
And because current treatments aren't specifically targeted to cancer cells, only 0.01 per cent of chemotherapy drugs actually reach the tumour and its diseased cells.
"I'm working on figuring out how we can deliver more of the chemotherapy drugs to the tumour and less to healthy cells," says Sofie Snipstad, who recently graduated from the Department of Physics at the Norwegian University of Science and Technology (NTNU). Last year, she won a Norwegian science communication competition for PhD candidates called Researcher Grand Prix. When she made her winning presentation about her research during the competition finals, she was in the middle of testing a new method of cancer treatment on mice.
Read more at Norwegian University of Science and Technology
Image: As a PhD candidate, Sofie Snipstad won a prestigious science communicator competition in Norway last year. Now the research she presented for the competition has delivered promising results. (Credit: NTNU)