Breast Cancer Patients on Opioids Less Likely to Stick to Vital Treatment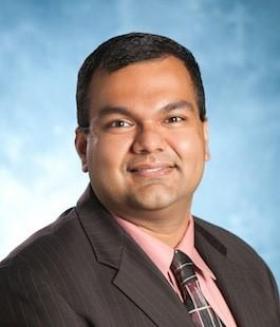 A new study has found a troubling lack of adherence to a potentially lifesaving treatment regimen among breast cancer patients who take opioids to manage their pain.
The treatment, adjuvant endocrine therapy, commonly known as hormone therapy, is used to prevent the cancer from returning after surgery, chemotherapy or radiation therapy. Opioid use, however, was "significantly associated" with both failure to adhere to the hormone therapy and a higher risk of death, the study found.
Overall, the study found "really suboptimal" adherence to hormone therapy among the women on opioids, said researcher Rajesh Balkrishnan, PhD, of the School of Medicine's Department of Public Health Sciences. "It's not a big secret that the U.S. uses more opioids than any other country in the world," he said. "Clearly there has to be better management of opioids in the elderly cancer population."
Read more at University of Virginia Health System
Image: Rajesh Balkrishnan, Ph.D., of the University of Virginia School of Medicine, has found a troubling lack of adherence to a potentially lifesaving treatment regimen among breast cancer patients who take opioids to manage their pain. (Credit: University of Virginia Health System)