Biomimicry = Return on Inspiration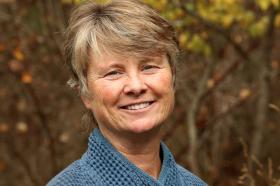 It seems so obvious now: innovators are turning to nature for inspiration in building, chemistry, agriculture, energy, health, transportation, computing–even the design of organizations and cities. Biomimicry is taught from kindergarten to university and practiced in all scales of enterprise.
But it wasn't always this way. When Biomimicry: Innovation Inspired by Nature first came out, none of the people featured in the book knew one another, nor was there a name for their nature-inspired approach. Wes Jackson was mimicking prairies to breed a new agriculture and Tom Graedel was coding forest design principles into industrial ecology, but their parallel paths never crossed.
Twenty years later, living systems thinking is widely embraced as the antidote to the machine thinking of our first industrial revolution. Just this year, Fortune named Biomimicry a top trend [1]; McKinsey declared the nature-inspired circular economy a game changer; and I toasted Wes Jackson's stubborn resolve at The Perennial restaurant in San Francisco with a Long Root Ale — a brew made from his Kernsa wheat, an overwintering variety that skeptics had declared impossible.
In 2017, you can become a Certified Biomimicry Professional; get your Masters or PhD; binge watch dozens of documentaries; publish in four academic journals; or invent at more than 200 purpose-built centers such as Harvard's Weiss Center for Biologically Inspired Engineering. Global Biomimicry Design Challenges are spawning brilliant businesses; investors are supporting what Steve Jurvetson calls a megatrend in clean tech; and regional biomimicry consultancies are popping up from Croatia to China, Chile to Chicago.
Read more at Green Money Journal
Image: Janine Benyus (Credit: Green Money Journal)