Poor Sleep Hastens Progression of Kidney Disease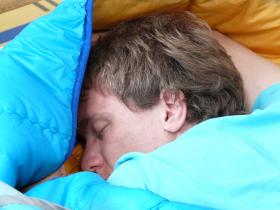 People with chronic kidney disease may be especially vulnerable to the deleterious effects of poor sleep, according to a new paper published in the Journal of the American Society of Nephrology.
Chronic kidney disease is characterized by gradual loss of kidney function over time, and may eventually lead to kidney failure, leading patients to undergo dialysis or a kidney transplant. Chronic kidney disease can be caused by diabetes, high blood pressure and other disorders. Early detection and treatment can often keep chronic kidney disease from getting worse.
Poor sleep is known to be associated with worse cardiac function, higher levels of inflammation, insulin resistance and poor hormonal regulation of the appetite. Previous studies have suggested that poor sleep is common among patients with chronic kidney disease, but few studies have looked at the effects of sleep on the progression of the disease.
A research study led by Dr. Ana Ricardo, associate professor of medicine in the University of Illinois at Chicago College of Medicine, and Kristen Knutson, associate professor of neurology and preventive medicine at Northwestern University, examined the association between sleep duration and quality on progression of chronic kidney disease among 431 patients with chronic kidney disease.
Read more at University of Illinois at Chicago
Photo credit: Hans via Pixabay