To Improve Melanoma Treatment, Researchers Look to Block Deletion of 'Self-Reactive' Immune Cells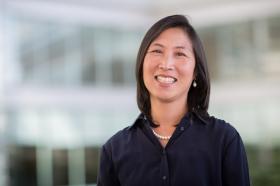 Researchers at the University of North Carolina Lineberger Comprehensive Cancer Center are using what they know about a rare, inherited autoimmune disease to turn the body's defenses against melanoma.
In JCI Insight, researchers report on a potential new way to fight melanoma by blocking one of the immune system's checks and balances. Combining their strategy with an existing immunotherapy treatment that works by releasing the "brakes" on immune cells, they found they could shrink melanoma tumors, and prolong survival in preclinical models for melanoma.
"We have immune cells called T-cells that are really good at killing off cancer cells, but there is an inhibition system in place to prevent autoimmunity," said the study's senior author Maureen Su, MD, UNC Lineberger member and associate professor in the UNC School of Medicine Division of Pediatric Endocrinology. "We have found a way to get rid of their inhibition so they can go and fight off cancer cells."
The American Cancer Society estimates more than 87,000 cases of melanoma will be diagnosed in the United States this year. Melanoma accounts for only about one percent of skin cancers, but it causes a large majority of skin cancer deaths.
Read more at UNC Lineberger Comprehensive Cancer Center
Photo credit: Maureen Su, MD, UNC Lineberger member and associate professor in the UNC School of Medicine Division of Pediatric Endocrinology. (Credit: UNC Lineberger Comprehensive Cancer Center)