World-First Optical Fiber Laser Promises To Revolutionise Detection Of Gases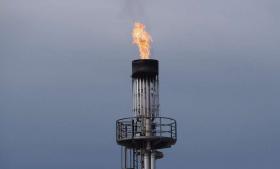 "The new supercontinuum technology that we've developed is capable of being used to detect an array of gases, including methane, carbon dioxide and nitrous oxide – gases that can be harmful to humans in high levels and have implications in climate change," explained lead researcher Dr Darren Hudson from Macquarie University.
Over the last decade, researchers around the world have worked to create high-brightness sources of infrared light – an invisible form of light that sits just beyond visible red light in the spectrum. While this work has revolutionised how we detect and measure a staggering range of molecules, the current technology still requires large laser systems, optical laboratory conditions, and an expert user to operate. This new fiber optic-based system will make this technology much smaller and easier to use, said Dr Hudson.
Continue reading at Macquarie University
Image credit: Pixabay user Ratfink1973: