Primary Care Unable to Adequately Care for Cancer Survivors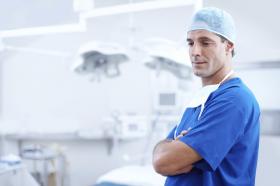 Primary care medicine is currently not able to meet the health care needs of cancer survivors, despite a decade-long effort by the medical establishment to move long-term survivorship care out of the specialists' realm, according to a new Rutgers study.
The study, published recently in JAMA Internal Medicine, examined 12 advanced primary care practices selected from a national registry of workforce innovators. Not one had a comprehensive survivorship care program in place.
"This is troubling because these are highly innovative practices that have a national reputation," said study co-author Benjamin Crabtree, a medical anthropologist who is a professor in the Department of Family Medicine and Community Health, Rutgers Robert Wood Johnson Medical School (RWJMS) and a member of the Rutgers Cancer Institute of New Jersey. "As more and more people survive cancer, there will not be enough oncologists to follow these patients and meet their health care needs."
According to the National Cancer Institute, there are 15.5 million cancer survivors in the United States, a number expected to increase by 31 percent to 20.3 million, by 2026. The vast majority of these patients are seen in primary care practices.
Read more at Rutgers University
Photo credit: Free-Photos via Pixabay