University of Guelph Technology Helping Monitor Health of All-Important Boreal Forest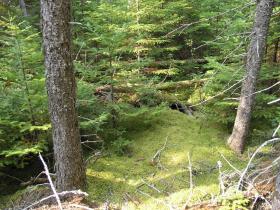 The boreal forest is essential to Canada and the world, storing carbon, purifying water and air, and regulating climate. But keeping tabs on the health of this vulnerable biome has proven to be a painstaking and time-consuming undertaking – until now.
Cutting-edge DNA metabarcoding technology developed by the University of Guelph can help speed up and improve the monitoring process, according to a new study published today in Scientific Reports.
"We get a lot more information out of DNA, and we were able to reproduce the data and the interpretations of the data that the standard morphology approach provided," said study co-author Mehrdad Hajibabaei, a professor in U of G's Department of Integrative Biology.
In the study, researchers compared use of advanced DNA meta-barcoding technology — identifying DNA from many aquatic organisms at once — with hands-on identification of invertebrate specimens, used for decades to assess ecosystem biodiversity.
Continue reading at University of Guelph.
Photo via University of Guelph.