Global CO2 Emissions Stalled for the Third Year in a Row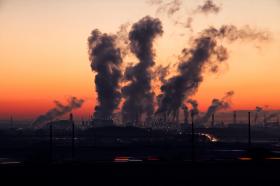 The annual assessment of global greenhouse gas (GHG) emissions by the JRC and the Netherlands Environmental Assessment Agency (PBL) confirms that CO2 emissions have stalled for the third year in a row.
The report provides updated results on the continuous monitoring of the three main greenhouse gases: carbon dioxide (CO2), methane (CH4) and nitrous oxide (N2O).
Global GHG emissions continue to be dominated by fossil carbon dioxide (CO2) emissions, which however show a slowdown trend since 2012, and were stalled for the third year in a row in 2016.
Russia, China, the US and Japan further decreased their CO2 emissions from 2015 to 2016, while the EU's emissions remained stable with respect to the previous year, and India's emissions continued to increase.
Read more at European Commission Joint Research Centre
Photo credit: SD-Pictures via Pixabay