How cities can fight climate change most effectively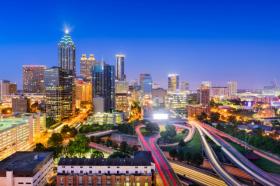 "Our take-home message is that cities can do a lot at the local level with housing stock," says David Hsu, an assistant professor in MIT's Department of Urban Studies and Planning, and one of three co-authors of a new paper detailing the study's findings. However, he adds, "In transportation, cities can't make up for the loss of a national strategy."
The researchers also found that policies with the biggest local impact vary from city to city, with faster-growing Sun Belt cities such as Houston and Phoenix having the potential to enact a bigger reduction in residential emissions than older cities such as Boston or Philadelphia, which see less change in their housing stock.
"For some cities, some policies will clearly be more effective than others," Hsu observes.
Continue reading at Massachusetts Institute of Technology.
Image Source: Massachusetts Institute of Technology