Mexican Doctors Safely Reuse Donated Pacemakers After Sterilisation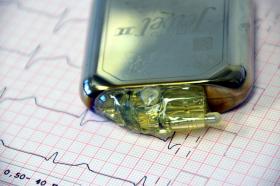 Mexican doctors have safely reused donated pacemakers after sterilisation, shows a study presented at the 30th Mexican Congress of Cardiology. The findings create the possibility for patients to receive a pacemaker who otherwise could not afford one.
The annual congress of the Mexican Society of Cardiology is being held in Guadalajara, Jalisco from 2 to 5 November 2017. Experts from the European Society of Cardiology (ESC) will present a special programme.
"There is no report of the number of pacemaker implants per year in Mexico, but we implant close to 150 new pacemakers per year in our hospital," said first author Dr Carlos Gutiérrez, a cardiologist at the General Hospital of Mexico "Dr. Eduardo Liceaga" in Mexico City.
"According to government reports, more than half of the population in Mexico does not have access to social security or private insurance that covers a pacemaker implant and 44% live in poverty," he continued. "This suggests that many Mexicans cannot afford a pacemaker. Previous studies have shown the safety of reusing pacemakers after sterilisation."
Read more at European Society of Cardiology
Photo credit: ulleo via Pixabay