Reforestation: Knowing When to Let Nature Take its Course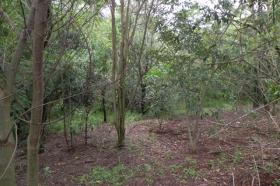 The study, which concluded that active interventions are not always the best route for forest regeneration, was published today in Science Advances.
There is currently a global effort to pledge 350 million hectares of degraded forest for restoration by 2030. Although this is a big commitment, Chazdon and her colleagues say it doesn't need to be as costly or labor-intensive as many think.
Intervening and restoring deforested and degraded forest areas can be accomplished through many different activities. Some interventions are more active and costly, such as planting nursery stock, whereas other interventions are more passive, such as spontaneous or assisted natural regeneration.
Continue reading at University of Connecticut
Image via Robin Chazdon, University of Connecticut