Solar Energy Becomes Largest Source of New Electricity Capacity in India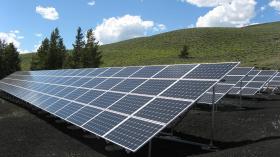 The solar sector has surpassed coal as the largest generator of new electricity in India, accounting for 39 percent of new electricity production in 2017, according to new data.
So far this year, India has added 7,100 megawatts of new solar electricity capacity, a significant increase over the 4,313 megawatts of solar electricity capacity added in 2016, according to Mercom Capital Group, a U.S-based research and consulting firm. The expansion of solar power generation comes as the government of Prime Minister Narendra Modi vows to install 175 gigawatts of renewable energy by 2022, with 100 gigawatts coming from solar energy. A recent report has estimated that India's demand for coal will peak in 2027.
Read more at Yale Environment 360
Image via Pexels