Climate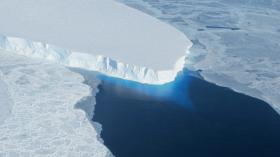 Historic changes to Antarctic sea ice could be unraveled using a new technique pioneered by scientists at Plymouth University.
It could also potentially be used to demonstrate past alterations to glaciers and ice shelves caused by climatic changes, a study published in Nature Communications suggests.
The new method builds on an existing technique, also developed by Plymouth University over the last 10 years, which identified a means by which scientists could measure changes to sea ice in the Arctic.