Enn Original News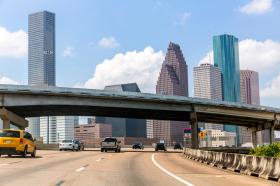 Researchers at the University of Houston have determined that climate change -- in the form of a stronger sea breeze, the result of warmer soil temperatures -- contributed to the drop in high-ozone days in the Houston area.
Robert Talbot, professor of atmospheric chemistry, said that also should be true for coastal regions globally.
The researchers describe their findings in a paper published this week in the journal Atmosphere. In addition to Talbot, they include first author Lei Liu, a doctoral student, and post-doctoral fellow Xin Lan.