Pollution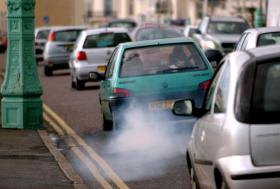 MOTORISTS face rush-hour bans and pollution taxes in up to 17 towns and cities across the UK as the Government vows to clean up the 'dirtiest roads' in Britain.
Environment Secretary Michael Gove will pave the way for local authorities to slap yet more tax on drivers as part of his radical blueprint.
His plans reveal that air pollution needs to be addressed on 81 roads – 33 of which are outside London such as the A360 in Sheffield or A35 in Southampton.
Nitrogen dioxide emissions along each of them breach the legal limit.
Mr Gove will insist that councils first exhaust all other possible options to improve air quality, such as tackling chronic congestion.