Escaped tiger kills visitor at San Francisco zoo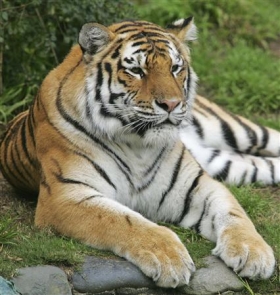 SAN FRANCISCO (Reuters) - Four tigers escaped from their cage at the San Francisco Zoo on Tuesday, and one of them killed a visitor and injured two people, according to local news reports.
Police shot and killed the tiger, said ABC station KGO-TV. The other three were captured and returned to their cage.
The injured visitors were taken to a hospital and listed in serious but stable condition, the station said.
The attacks happened about 5 p.m. local time (8 p.m. EST), and the zoo was evacuated.
(Reporting by Dean Goodman; Editing by Mohammad Zargham)