The Uncertain Role of Extractive Reserves in Conservation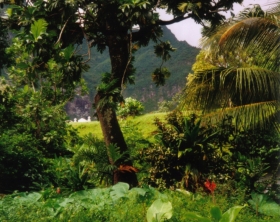 During the 1980s, Brazilian rubber tapper Chico Mendes was a prominent activist for the preservation of the Amazon region. He urged his government to set up reserves for rubber tappers and was instrumental in creating various organizations and unions for his peers. In 1988, Mendes was murdered by a rancher intent on logging the site of a future reserve. Partly in response to the international media outcry, Brazil created the Chico Mendes Extractive Reserve, consisting of 980,000 hectares of land protected for forest-dependent indigenous inhabitants.
The extractive reserve model aims to simultaneously conserve forests and extract their resources in an economically sustainable way. Forest managers use collaborative strategies to reconcile these goals. By enhancing collaboration among local residents, non-governmental organizations, government institutions, and the private sector, extractive reserves have the potential to increase economic independence for local communities and conserve the Amazon rainforest.
Extractive reserves are not limited to extractive activities, such as nut harvesting and rubber tapping, but can also be used for agricultural activities. Since the inception of extractive reserves in the 1980s, the idea has gained momentum due to international support. More than 3.4 million hectares of Brazilian land are now part of extractive reserves, and several more reserves are in the planning process.
For further information see Extractive Resources.
Forest image via Wikipedia.