Pipeline Ruptured in Arkansas, Major Oil Spill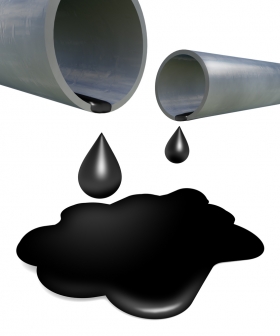 A leak from the Pegasus pipeline was discovered near Mayflower, Arkansas on Friday, leading to an estimated spill of over 10,000 barrels of Canadian Dilbit.
Reports state that the pipeline was carrying Wabasca Heavy crude from western Canada when it ruptured. Wabasca Heavy is a type of diluted bitumen (a type of crude oil that is heavier than most conventional crude oil) from Alberta's tar sands region.
The 20-inch, 848-mile pipeline carries more than 90,000 barrels of Canadian heavy crude oil per day from Illinois to refineries on the Texas Gulf coast.
The spill which lasted 45 minutes according to local police has leaked onto roads and laws in the Mayflower community leading to the evacuation of twenty-two homes, reports say.
The spill will also have impacts on local wildlife and river habitats despite massive cleanup efforts.
Cleanup operations are being coordinated with the Department of Emergency Management and other local authorities in conjunction with ExxonMobil. Exxon Mobil Corp. says that its crews are working to clean up the spill in a timely manner, however the cleanup is sure to take months.
Exxon reported that they have deployed 2,000 feet of boom and 15 vacuum trucks in order to help with the spill. In addition 33 storage tanks were deployed to temporarily store the oil.
Efforts are being made to prevent the oil from reaching Lake Conway, a popular recreation and game-fishing spot near the spill. So far, oil has not reached the nearby lake, however if contamination were to occur, there would be major consequences for fish and wildlife populations.
The size of the spill remains unclear and the amount of oil that has already been cleaned up can be debated. It is also unknown how long repairs will take and when the line might restart.
In addition to this event, nearly 30,000 gallons of Canadian oil were spilled in Minnesota due to a train derailment last week.
The timing of these spills is ironic for the oil industry, as lobbyists are fighting for approval of the controversial Keystone XL oil sands pipeline (an extension of the Keystone pipeline).
These two events, categorized as "major spills" by the EPA, are sure to influence decision makers as we are reminded of the environmental dangers that can occur during the transportation of these materials.
Leaking pipe image via Shutterstock.