Human activity degrades Natural World Heritage Sites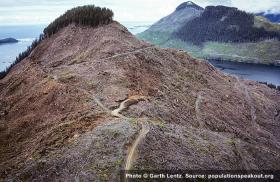 A report published in the journal Biological Conservation finds that recent increases in human pressure and forest loss are causing the degradation of over 100 Natural World Heritage Sites (NWHS) globally.
Since 1993, 63% of NWHS have suffered from increased human pressure, according to the paper. The largest increases have been seen in Asian NWHS, and 91% of NWHS that contain forests have experienced forest loss since 2000.
Results indicate that NWHS are becoming increasingly isolated and facing growing threat from human pressure outside their borders.
Read more at Population Matters
Image Credits: Garth Lentz